Reliable. Accurate. Flexible.
Our main focus is on CNC turning and CNC milling of complex workpieces made from all common materials.
Whether it's individual parts or small series, for years we have been a recognized supplier and reliable partner for our customers in the automotive industry, beverage technology, medical technology, fixture construction, and general mechanical engineering.
We have specialized expertise in machining plastics, where we deliver high-precision parts for industry that are subject to high stress and specifically tailored to requirements.
We are happy to develop sophisticated complete solutions for you and advise you on the feasibility of complex components!
With our machine park, we are well equipped for all turning and milling parts with all requirements. Our material warehouse includes a variety of materials, and we are also happy to use your provided material. In addition to manufacturing, we are happy to advise you on the feasibility of complex workpieces.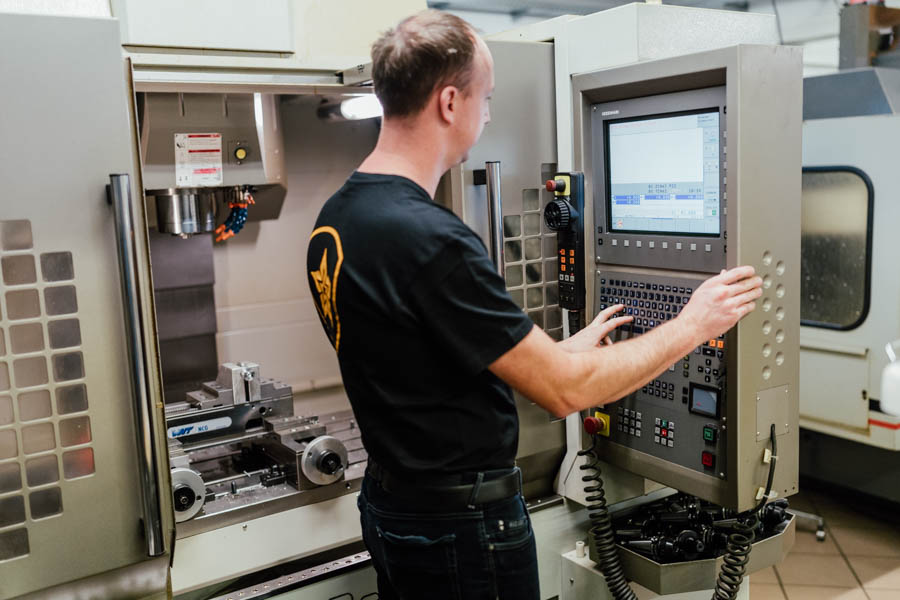 Manufacturing technology from plastics
Through years of experience, we meet the highest demands in the machining of precision parts made of plastic. Although these materials strongly influence the manufacturing process, we ensure your tolerances through our know-how.
We are happy to develop your complete solution, including surface and heat treatments as well as further processing methods such as grinding, erosion, and laser processing. We have been working closely with reliable partners in our region for years in this field.
As a premium machine manufacturer, we have comprehensive know-how and equipment to deliver your assemblies expertly pre-assembled. Neben mechanischen Komponenten installieren wir alle Maschinenelemente, Hydraulikbauteile und Normteile nach Ihren Anforderungen.