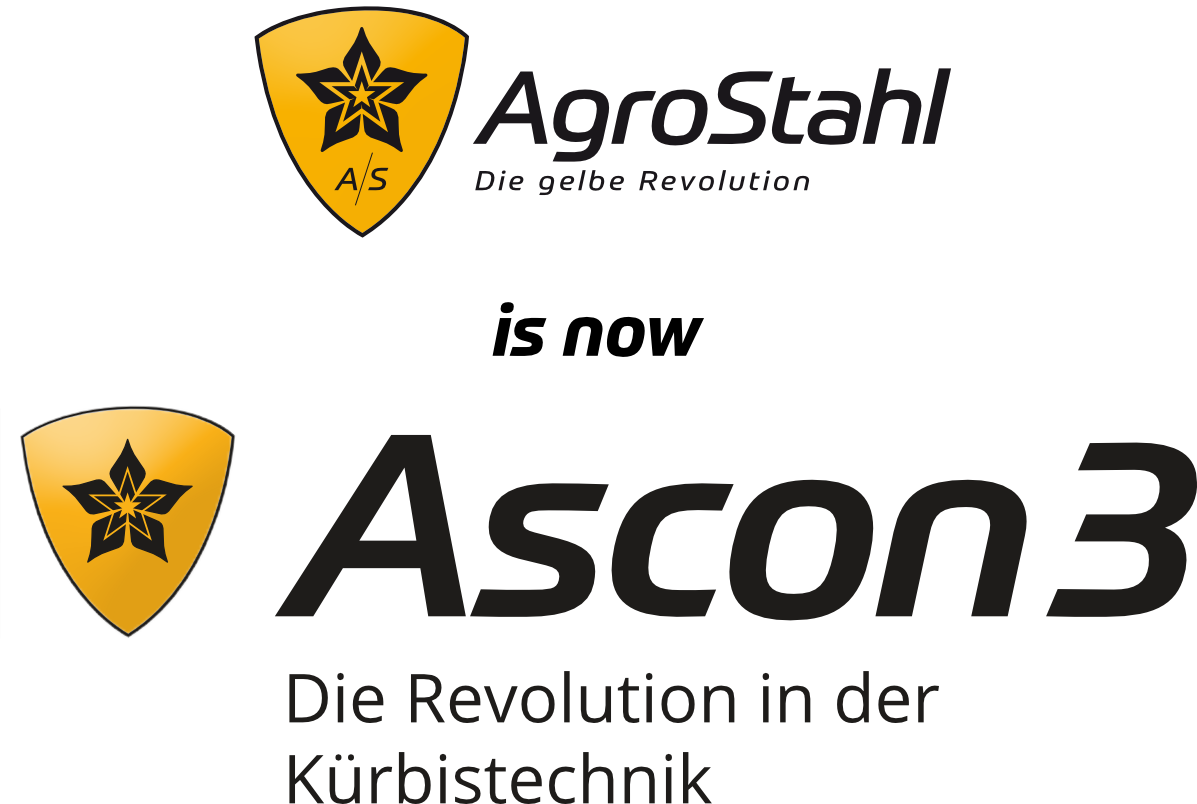 We are THE full-range supplier of technology for harvesting and processing pumpkin seeds. As a know-how carrier in the pumpkin industry, we advise on the selection of varieties, cultivation and soil specifications, right through to technology in the complete cycle.
Expertise from the field to the core – harvesting, washing, drying.
In the field of harvest, the know-how and rights of AgroStahl Maschinenfabrik GmbH were purchased. In the meantime we have further developed the Agro Stahl PHÖNIX pumpkin seed harvesting machine into the most powerful series-produced machine. We also offer the complete service and spare parts supply for all Agro-Stahl PHÖNIX pumpkin harvesting machines. Various premium pumpkin scrapers complete the range of harvesting in the field.
Our post-harvest technology has been perfected by professionals over decades. Our pumpkin seed washing and drying systems were developed and tested by the market leader in the pumpkin industry, Alwera AG in Wollsdorf near Gleisdorf. As with all of our products, ease of maintenance and ease of use are our top priorities. All systems are of industrial quality and meet the highest demands.
In our plant in the heart of the pumpkin cultivation in Leitring near Leibnitz in southern Styria, every part is checked by trained specialists from the region and then installed. This ensures the quality of our machines 100%. Our employees are themselves users of our technology and they all grew up on farms.
Our company specializes in the assembly and assembly of our high quality products. We obtain the parts from professional manufacturing companies, mainly from our sister company Milteco GmbH and from companies in the South Styria region (see partners). We guarantee PREMIUM QUALITY 100% made in Austria.
Ascon3 Maschinenbau GmbH
End of 2016: Foundation of ASCON Maschinenbau GmbH (derived from Agro-Stahl-Constructions) as a service provider in the field of construction and further development for AgroStahl Maschinenfabrik GmbH
Beginning of 2017: Takeover of the construction data for pumpkin washing and drying systems from SCHIGAN Maschinen und Anlagenbau, so that the focus is on washing and drying in addition to the pumpkin harvest
2017: Implementation of a major project for 1000 ha of pumpkin cultivation area in Serbia with technical elaboration and overall processing for harvesting, washing, drying up to filling BigBag
2018: Market launch of the AERO pumpkin pusher with 25% more area coverage thanks to a new type of drive polygon
End of 2019: Takeover of the know-how and the rights from AgroStahl Maschinenfabrik GmbH and, with the pumpkin harvesting machine PHÖNIX, new home of the unique axial threshing technology for pumpkin harvest
January 2020: Renaming to Ascon3 ("3" for harvesting, washing, drying) and division of the company shares to a quarter each to Bernhard Pfeiffer, Franz Matzer, Franz Kapaun and Alwera AG
May 2020: After the successful start of the company, Franz Kapaun hands over his shares to Alwera AG
July 2020: 10 machines are delivered to satisfied customers in Styria, Lower Austria, Upper Austria and the Ukraine.
Pumpkin harvester Agro-Stahl Phönix
2013-2015: Harald Jäger and Thomas Stiefmaier design the prototype Agro-Stahl AXR 325 with the first axial threshing technology for the pumpkin harvest in Wundschuh, Graz area
September 2015: First demonstration of the yellow prototype in front of a large audience at the Styrian Oil Pumpkin Adventure Day in Stainz
End of 2015: Harald Jäger and Thomas Stiefmaier found AgroStahl Maschinenfabkrik GmbH, where the future-oriented concept of the prototype for the serial harvesting machine "Phönix AXR 325" is being developed
August 2016: In the launch year, 24 Phönix AXR 325 are delivered to satisfied customers
Beginning of 2017: Thomas Stiefmaier leaves AgroStahl Maschinenfabrik GmbH and sells his shares to Harald Jäger
By 2019: The successful harvesting machine will be exported to 6 different countries and will be continuously developed
End of 2019: Ascon3 buys the know-how and rights of AgroStahl Maschinenfabrik. Agro-Stahl PHÖNIX has a new home.
2020: Ascon3 develops the PHÖNIX into the most powerful harvesting machine built in series for the Styrian oil pumpkin.
Autumn 2020: Thanks to the new setting options, the Ascon3 PHÖNIX proves to be THE all-rounder in the pumpkin harvest