Reinvented proven technology
the Must-Have in pumpkin harvesting
As a complete provider of technology for the harvest and processing of pumpkin seeds, we have set a new standard in this niche segment. Ascon3's extensive network and expertise make them absolute knowledge carriers in the industry, from variety selection to technology in the complete cycle of pumpkin harvesting.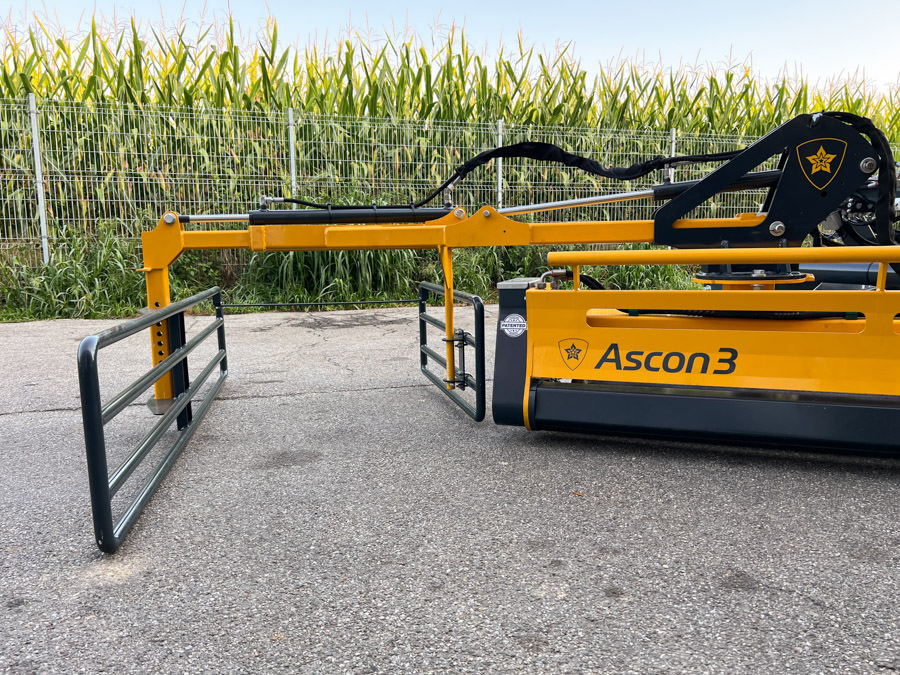 Your premium manufacturer in pumpkin technology
Technical specifications:
Double-sided swiveling (optional)

weight about 970kg

Roller length 3.8m

Working width with guide 4.6m

foldable for the best safety
when driving on the road (optional hydraulically foldable)

Transport width approx. 2.65 m
Your premium manufacturer in pumpkin technology
The Ascon3 POLYLINER shines with patented polygon roller and innovative parallelogram swath former! The proven concept with robust three-point attachment and foldable side panels has been combined with innovative Ascon3 elements. The Hardox polygon roller enables faster transverse transport of the pumpkins, especially in the case of heavy weed growth. The special parallelogram swath former ensures the best pumpkin rows through hydraulically adjustable inner and outer deflectors.